Screw Piling
Screw piling is a quick and easy method to achieve strong foundations for a wide range of constructions.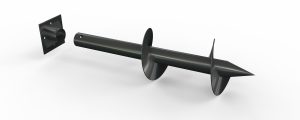 Benefits of Screw Piling
Save Time:
Screw piling usually only takes our piling contractors a few days to complete, depending on the size of the project. Therefore, screw piles will save you time allowing you to continue with your construction project.
Low Cost:
As screw piles are relatively quick and easy to install, you can save on the cost of equipment, labour and materials.
Adaptable:
Screw piles can be installed on a wide range of different buildings, from lightweight structures to heavy constructions. Adding to this, screw piling can be completed in most weather conditions, preventing delays or setbacks.
Despite their simplicity and adaptability, screw piles are a long-lasting, robust foundation method, guaranteed to support  your structure.
Eco-Friendly:
Due to their simple installation, screw piles require less digging, less machinery and don't require concrete. Consequently, they are seen as an Eco-friendly foundation method.
Convenient:
Screw piles can be efficiently installed close to walls indoors and within confined spaces. Therefore, screw piling is a convenient foundation technique that is ideal for sites with limited access or numerous space restrictions.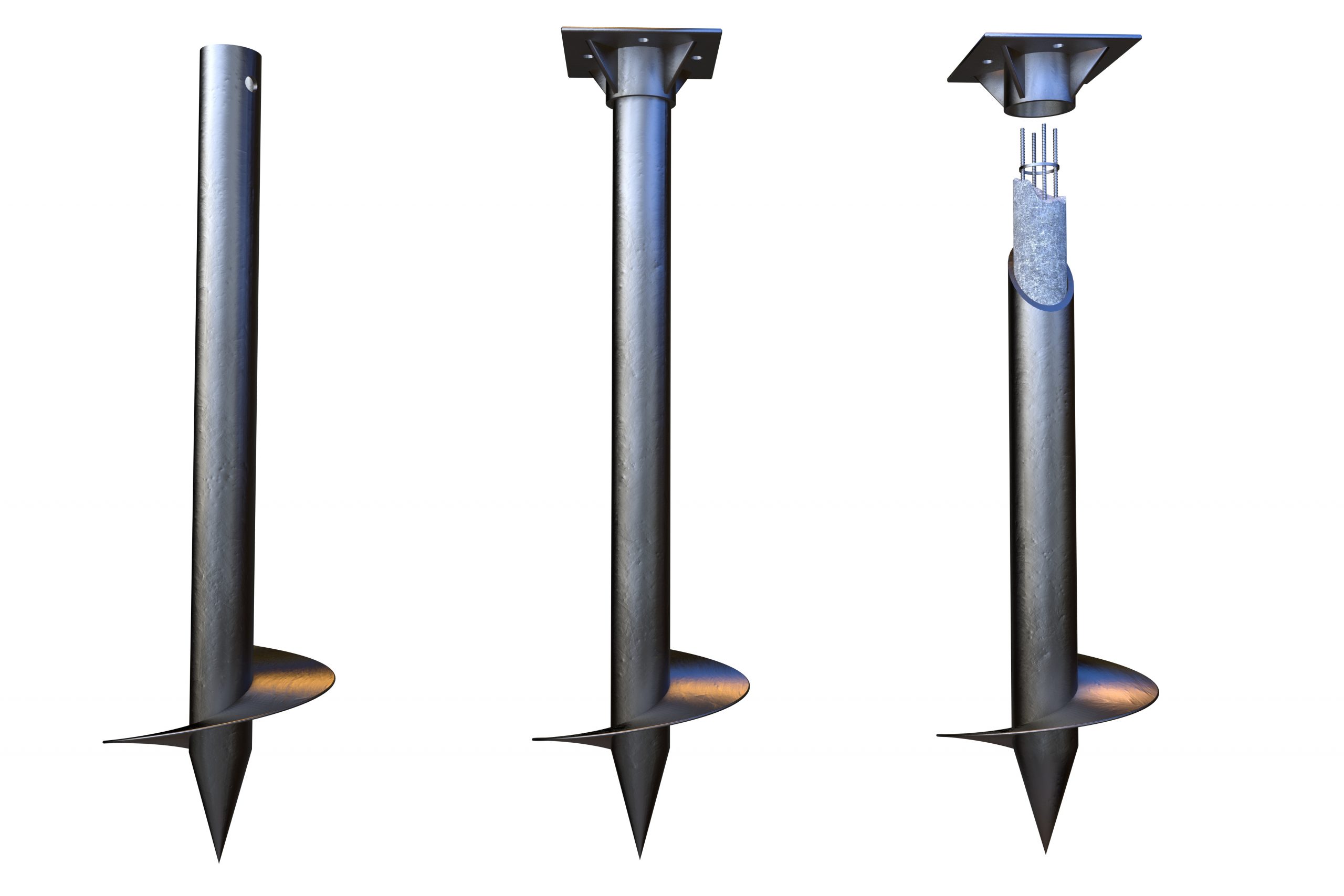 What Can Screw Piles Be Used For?
Screw piling is a suitable foundation for a wide range of constructions, including:
Sheds
Garages
Fencing
Decking
Other small structures
How Do You Install Screw Piles?
We follow a traditional piling method, including the below steps:
Excavation
Initially, we will dig out the foundation area to make space for the screw piles.
Installing The Screw Piles
Essentially, screw piles are installed in a similar way that screws are installed. Our contractors will place the screw pile into the ground, turn it using a crow bar and then tighten the pile, ensuring it is sturdy.
Securing The Structure
Following the installation of screw piles, we will then place a suitable bracket at the top of the pile to secure it in place.
Job Completed
Once the screw piles are in place, our contractors will securely attach a timber frame. Following this, you are then ready to build your structure.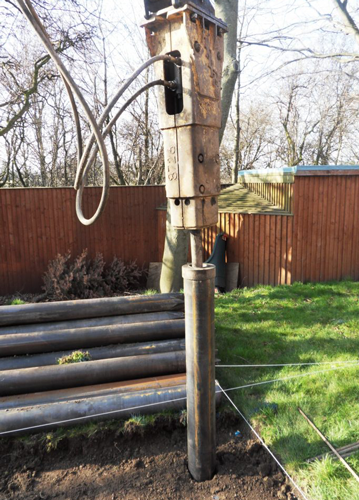 Where Do You Offer Screw Piling?
At Basetec Piling, our foundation contractors work all across the North West, including:
Greater Manchester
Lancashire
Cumbria
Cheshire
Merseyside
Our screw piling service includes a free, no obligation site survey and quote. Our price and time frame includes complete screw piling structural work and approval from your building inspector. If you would like more information on our screw piling service or a free quotation for your foundation works contact our team today.
WANT A FREE QUOTE?
GET IN TOUCH NOW !
Project Categories
Piling/Mini-Piling Projects