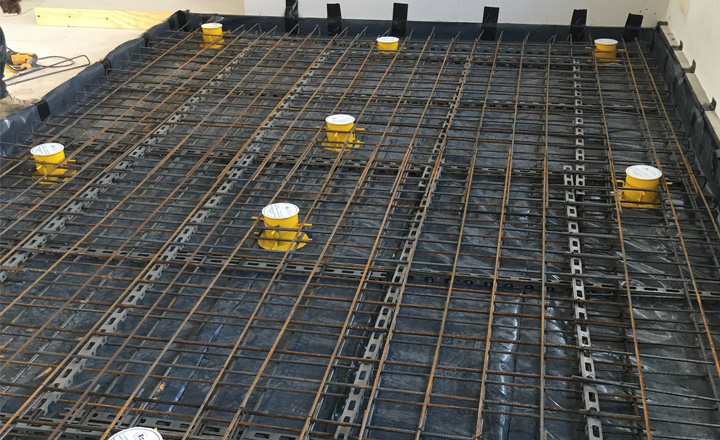 Concrete Slab for Weight Only Area in New Gym, Bury
2nd March 2016
Concrete Foundations In Bury
Concrete Slab for Weight Only Area
Structural Engineers Calculations Provided
Completed in two working days
Fully Insured, Qualified, Experienced Workforce
Our client contacted us regarding some work at their new fitness gym. They required some foundations for a weight only area part of their gym. First of all, we arranged to visit site to discuss the works with the client. We agreed that a concrete slab foundation would best suit this project and confirmed a price with the client. We were able to begin the works the following week.
Firstly, we began installing our concrete slab foundations as per our structural engineers design. The design of the slab helps absorb the vibrations from the landing free weights after people have finished using them. Once installed, we arranged for the local building inspector to visit site and assess the works. He was pleased with the works and as a result we were able to concrete the following morning.
Once the concrete has been poured and set, the slab will be raised slightly as part of the design to absorb the vibrations. This will then prevent the shock and sound from being heard/felt from the floors below the gym.
Overall, it took a total of two working days to complete concrete foundations in Bury, including installing our concrete slab scheme and concreting. On completion of the works we provided our client with a copy of the structural engineers calculations (design)
In conclusion, our client was pleased with the efficient turnaround and high standards of our work.
Below are some images showing the stages before and after concreting;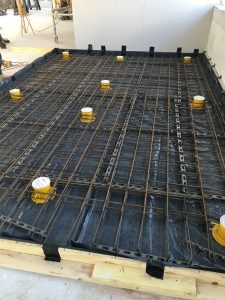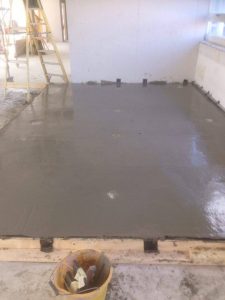 Furthermore if you would like more information regarding any of our piling and foundations services please feel free to contact us. We will be more than happy to help with any up and coming projects you may have.
Visit our sister website, Steeltec Fabrications Ltd, specialising in Structural Steel work for residential and commercial properties.
WANT A FREE QUOTE?
GET IN TOUCH NOW !
Project Categories