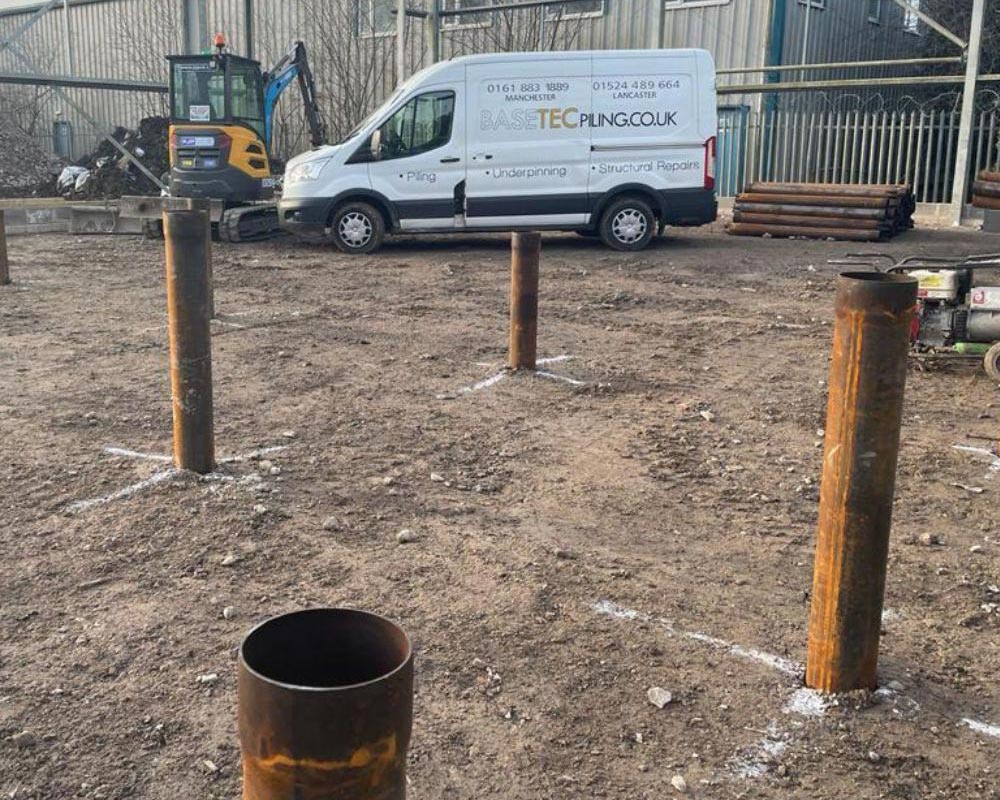 Piling Service Across The North West
If you are looking at building an extension on your family home, you may have been advised that the ground needs piling.
What Is Piling?
You will require piling when the ground area for the works is not strong enough to support the weight of the new extension or structure. By drilling a certain number of steel cased piles into the ground, it provides a strong, secure foundation for the new structure. The number of piles varies, as it is dependent on the size of the new structure and also the structural engineers design for the works.
We offer a free no obligation site visit and quotation service. Our price includes structural engineers design/calculations, and complete piling works up to foundation level, ready to build upon.
James Parkinson
11/07/2023
Basetec have just completed a pilling job. The process was very easy from the initial enquiry to completion of the job at a fair price.
Jonathan Bradley
21/03/2023
Excellent all-round service from the Basetec team. They arrived when projected, were respectful of our home, got stuck in without fuss, and left the site in a good, clean state. They were recommended to us, and we'll recommend them to others.
They did pileing for extention we had done nothing was to much trouble and very professional and left the job extremely clean and tidy would highly recommend
Professional service Most importantly able to help us in a timely manner to prevent the job being held up All works carried out quickly to a high standard Highly recommend 👍
I have used Jims services for a few years now to do pilling on extensions I build .He is always very professional and competitively priced for the work he carries out .would definitely recommend him and will be using his service again in the future .
Really pleased with our recent experience with Basetec. Called for some advice on our foundations on an extension and Jim came out same day to review the site, he clearly knew his stuff and provided a quote there and then, which was competitive against other prices we'd had. They were able to start work the following week, the lads cracked on with no fuss and nothing was a problem for them despite a few setbacks with machinery. All sorted hassle free including liaison with building inspector and structural calcs. Would definitely recommend Basetec for any groundworks especially on problematic ground.
Basetec were an absolute life-saver. They were very responsive and prompt. Great service and I would definitely recommend them if you need reliable piling contractors. Thanks again to Jim & his philosophical wisdom!
Bastec installed mini-piles and ringbeam to house extension in Chorley. Prompt response on price and good interaction with general builder. Work carried out as planned to a good standard, passed by building inspector. Responded to communications promptly. Good job, no hassle. Chris.
The boys from Bolton have done a marvellous job for us carrying out piling for a single storey extension in very poor ground with a culvert nearby. Cannot praise them enough. Building inspector complimented them on the neatness and quality of workmanship. Basetec was recommended to us and we are very grateful for the recommendation. Also thanks to Jim for his caring nature his unbelievable work ethic and professionalism. Highest and kindest regards.
Where Do You Offer Piling?
Basetec Piling are local piling contractors working across the North West. We offer a complete piling service in:
The Piling Process
The local building inspector may inform you that you may need piling for the foundations of your building project.
Piling is a quick, efficient and cost effective solution for poor ground conditions. In most cases, we will install our piling in a few days to limit time issues on your project.
Please contact us today for a free site survey and piling quote
01204 840 238
Here is our easy step by step guide to the piling process.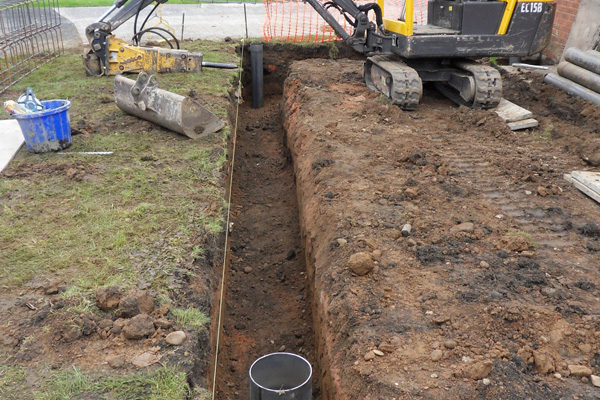 Step 1
The foundation trenches will usually be dug by the builder. If this is not possible, we can dig the foundation trench as part of our works.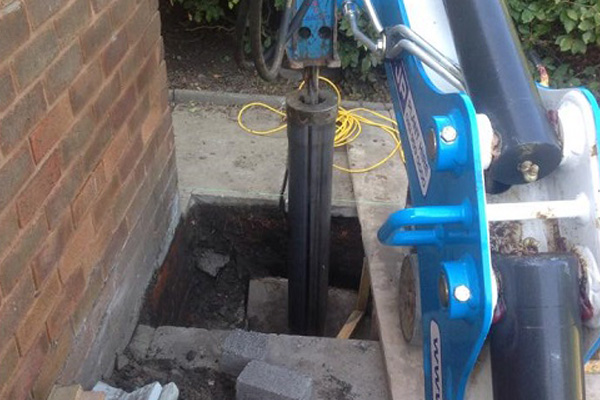 Step 2
We will install the piles to the design specified by our structural engineer. We include this cost in our quotation. Our engineers drive the piles to "set". This means we drive them through the ground until they stop and cannot go any further.
Step 3
The sides and bottom of the excavation are then shuttered to form a neat structure to accept the concrete.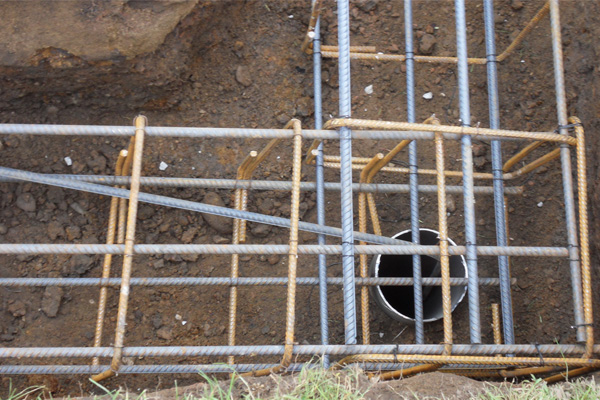 Step 4
After cutting the piles to the required height, we place the reinforced steel beams on top and we tie them to the starter bars.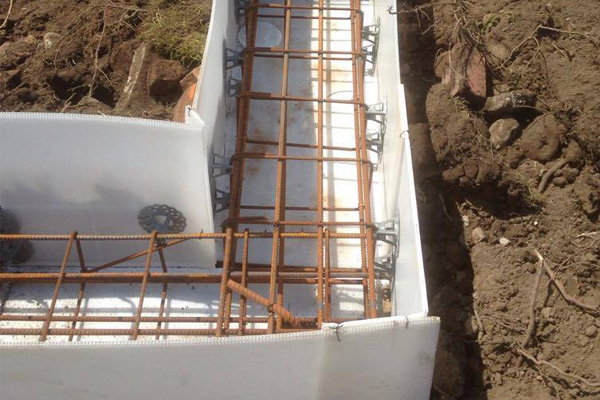 Step 5
At this stage we telephone the local building inspector and ask him to visit the site to inspect our works. He is looking at the structural engineers drawings and checking that we have installed the piles and beams to his instructions.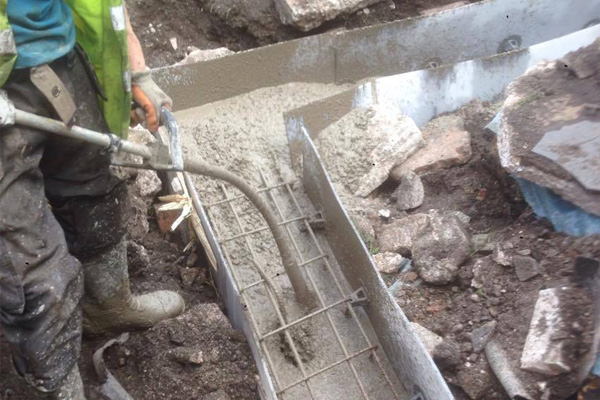 Step 6
We seek approval from the local building inspector. Following this, we pour the concrete over. This goes down the piles and covers the ring beam.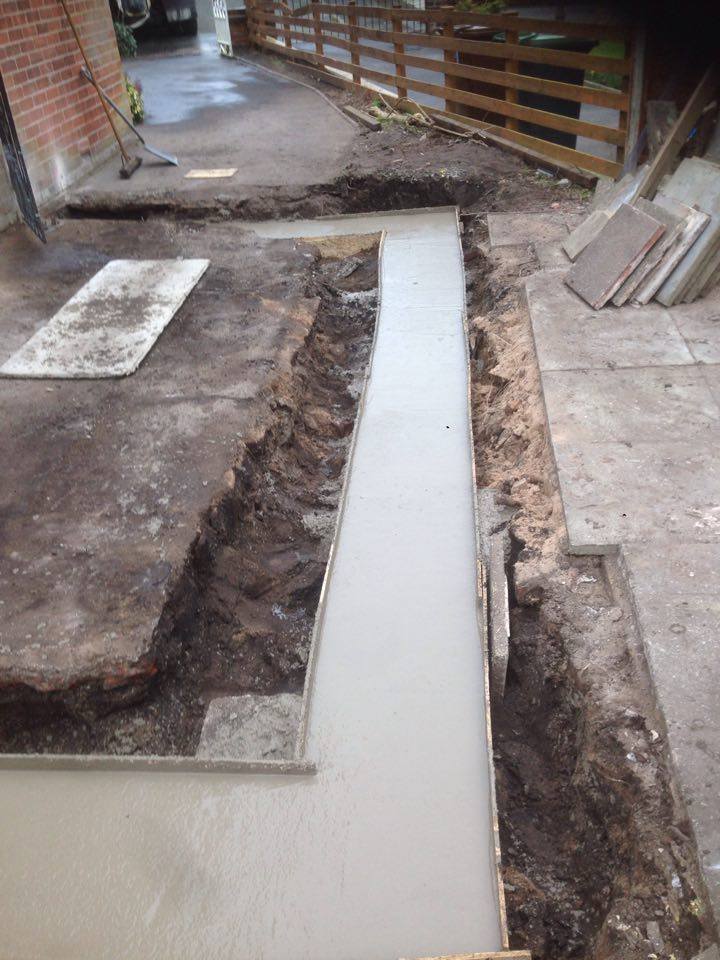 Job Finished
We will now issue to the building inspector and the client the structural calculations and piling log for their records.
The builder can now carry on building the project with only a few days lost.
Please contact us today for a free site survey and quotation
01204 840 238
WANT A FREE QUOTE?
GET IN TOUCH NOW !
Project Categories
Piling/Mini-Piling Projects