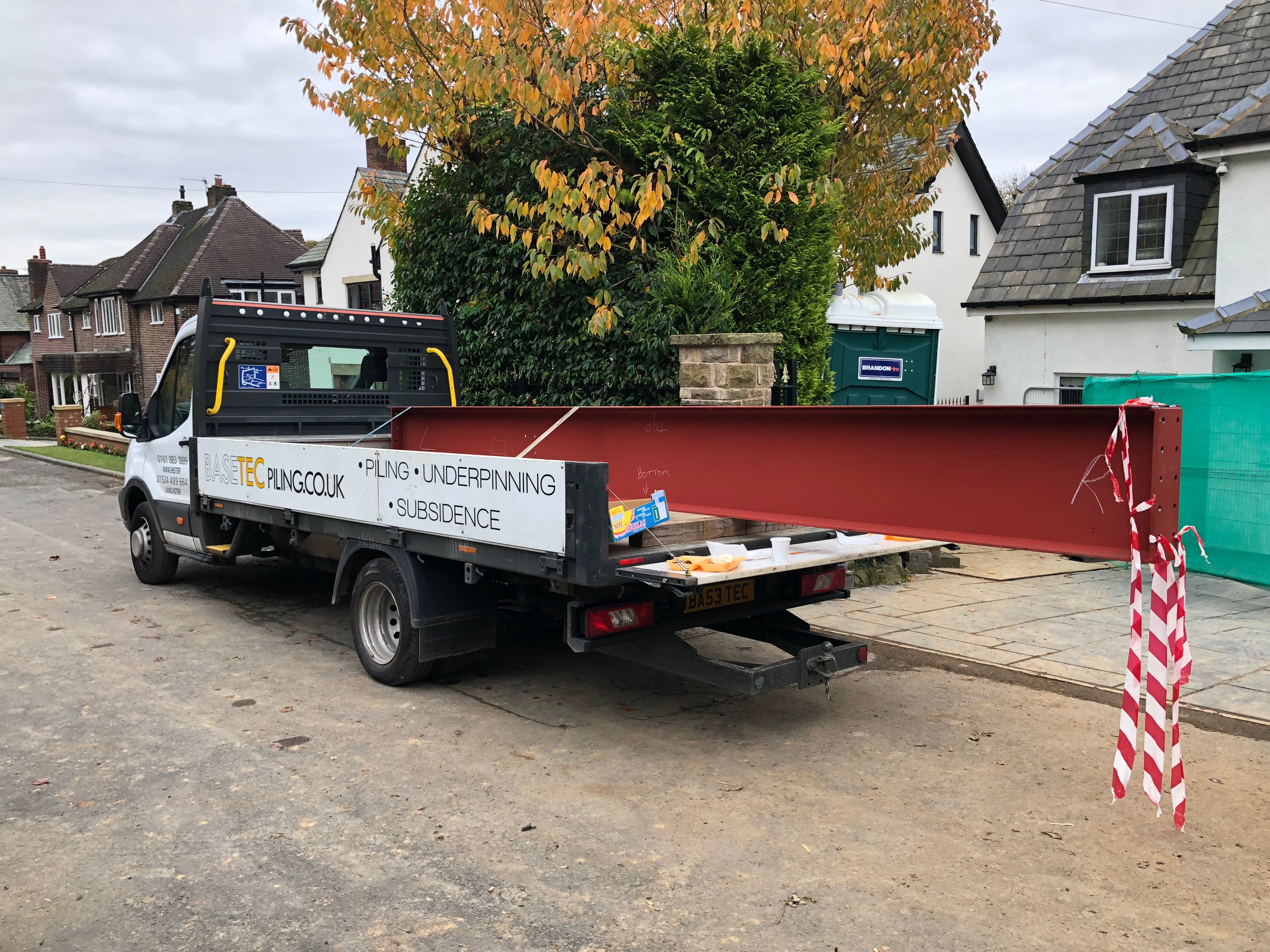 Swimming Pool Construction Update, Bolton
16th November 2017
Swimming Pool Construction
Basement Level Construction for Swimming Pool, Changing Room & Sauna Room
Started in October 2017
Completion date: Spring 2018
We recently began works on a swimming pool construction in a basement level of a family home in Bolton. The new level will accommodate the construction of a 15m swimming pool complete with a sauna and changing rooms. On our last post, we had started the excavation works for the basement level. This week, we have started to install the steel works, which will help support the original structure.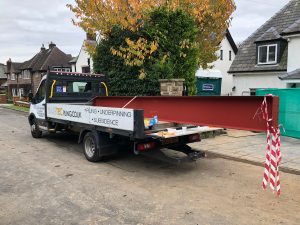 The above image show the main support steel beam arriving on site, ready to be installed. With help from the steel manufacturers, our operatives on site have installed the steel works – see images below.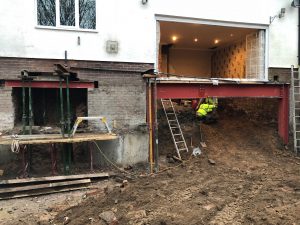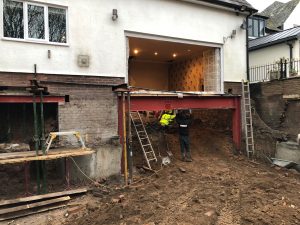 As the steel frame is now in place, we are able to continue with the excavation works underneath the property. Our operatives have also started to excavate for the swimming pool. Below images show where the new swimming pool will be in our clients garden.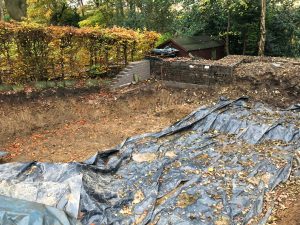 This swimming pool construction is an on-going project, so make sure to keep up to date with our latest posts!
If you would like more information regarding any of our services, please feel free to contact us. We will be more than happy to help with any up and coming projects you may have.
Visit our sister website, Steeltec Fabrications Ltd. Specialising in property structural steel work.
SaveSave
SaveSave
SaveSave
WANT A FREE QUOTE?
GET IN TOUCH NOW !
Project Categories