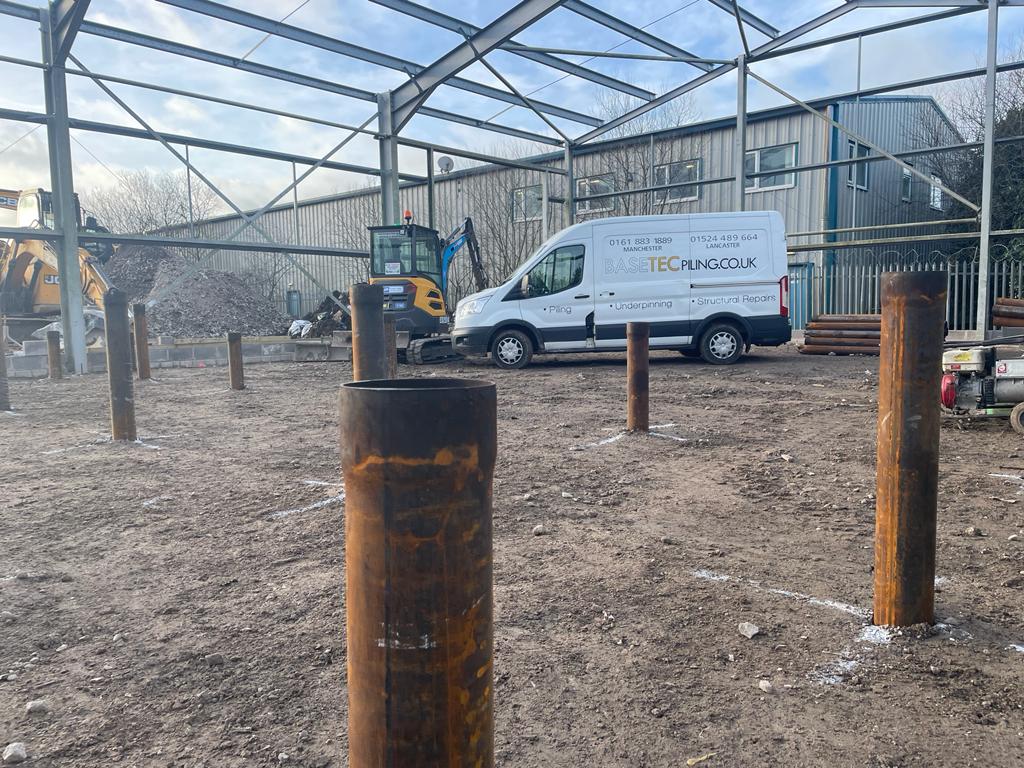 Piled Slabs in Chorley
25th March 2022
Lostock Skip Hire recently appointed us to install piled slabs in Chorley, ready for the construction of their new office blocks.
We were called to install Piled Slabs for a new block of offices in Chorley
Over 20 piles were driven into the ground 
Structural engineer plans were provided and followed – work was approved by the building inspector
We were recently called to help secure the ground of a new office block. Lostock Skip Hire needed the ground piled in order for further construction of their new offices to continue. Piled slabs were chosen as the ground was too soft to support slabs on its own. Over 20 steel piles were driven deep below surface level to provide a structure for the slabs to sit firmly on top of. Piled slabs are a popular choice for commercial projects such as this one, and in projects which involve new builds as a whole. We were delighted to work with the builders, local building inspectors and Lostock Skips on this project and hope the team love their new offices!
If you are looking to extend your business with a new build, and think piled slabs may be the answer to your ground concerns, get in touch we a member of our team. We offer no-obligation site visits in which we can talk through all piling options and settle on the best for your project. Arrange your site survey and free quote HERE.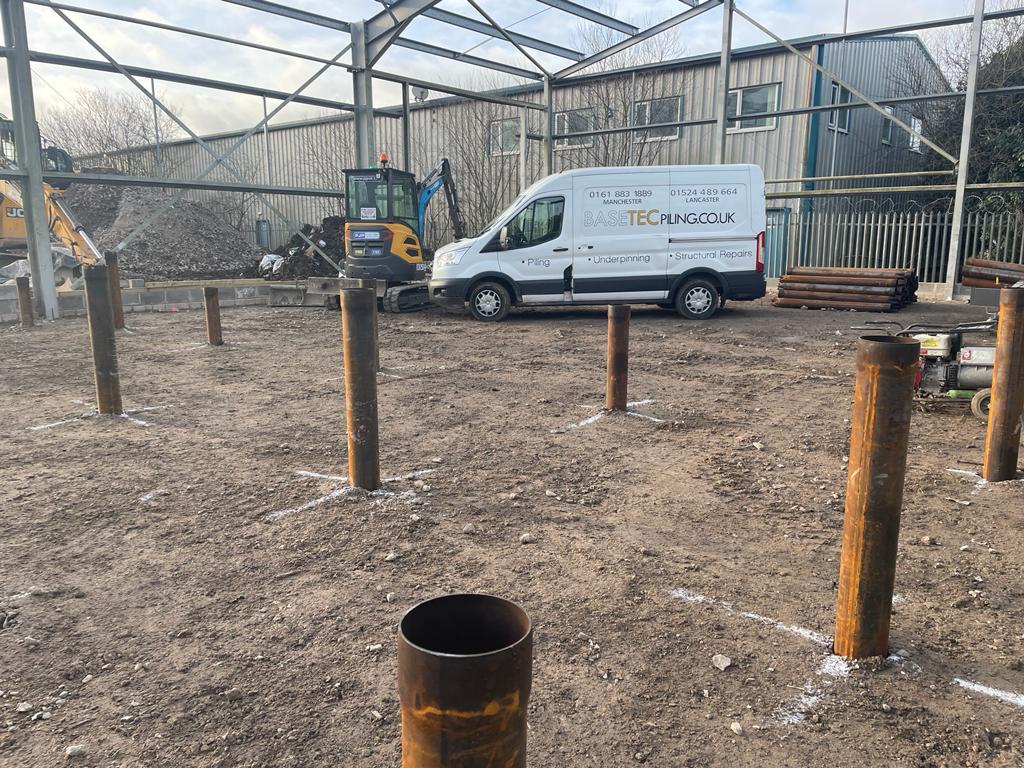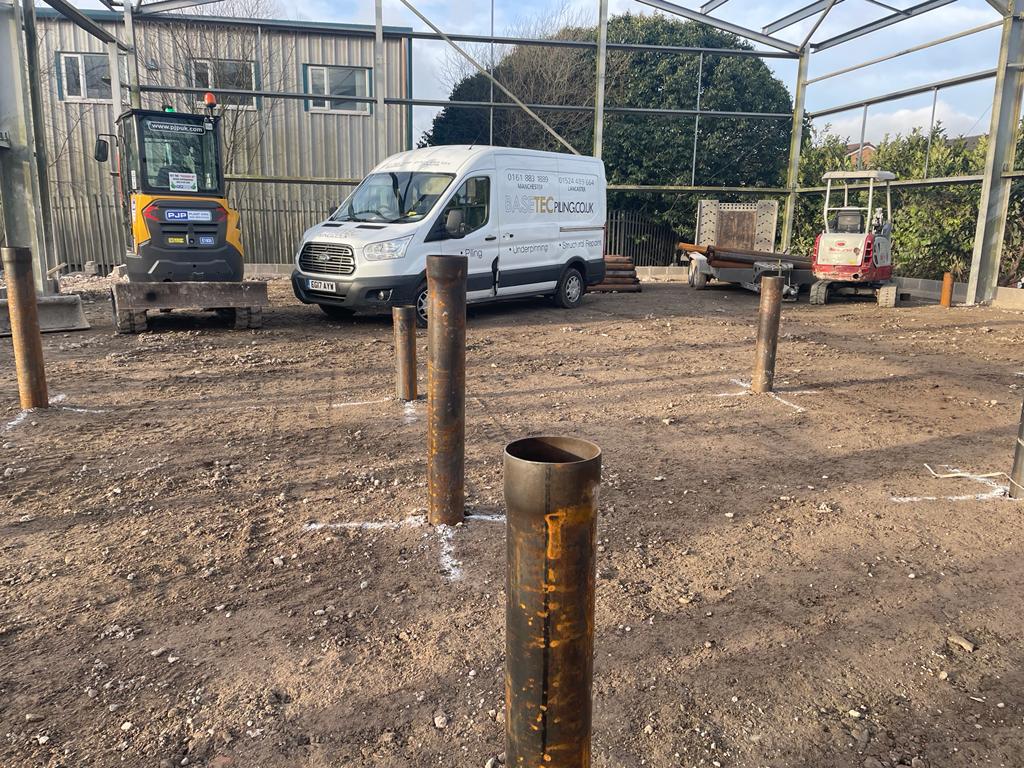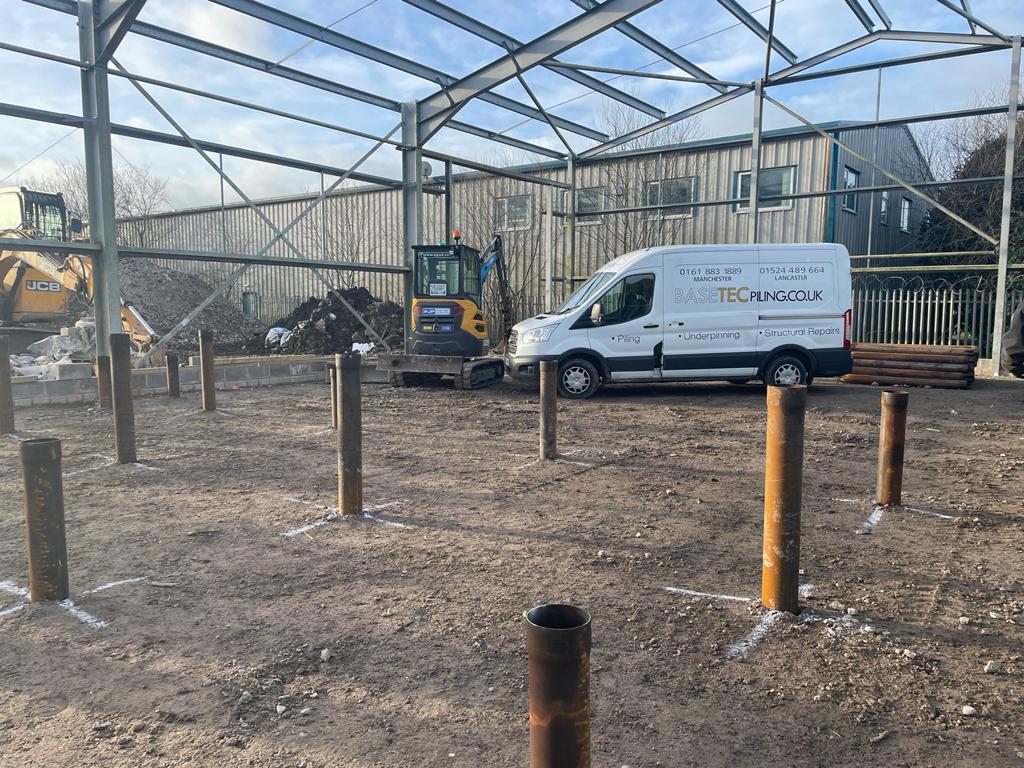 WANT A FREE QUOTE?
GET IN TOUCH NOW !
Project Categories