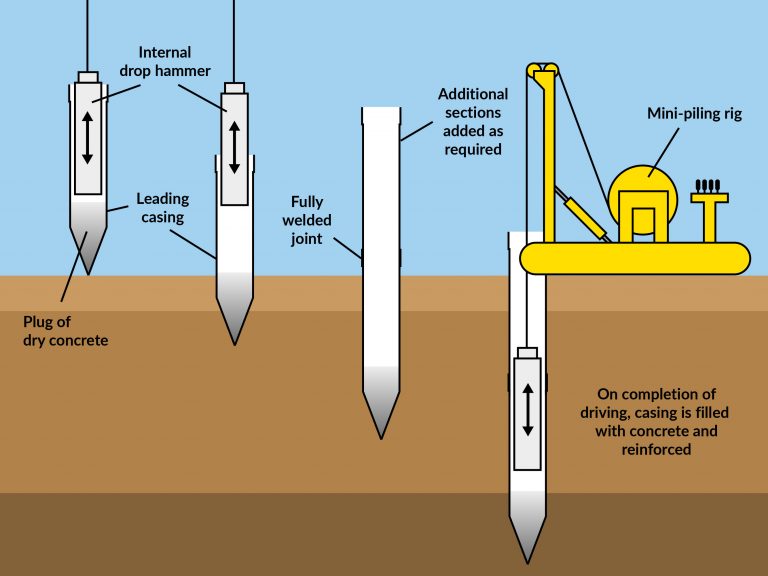 Mini Piling In Cheshire
Our piling contractors offer mini piling in Cheshire and the surrounding areas for domestic, industrial and commercial building projects.
What Is Mini Piling?
Mini piling is the process of correcting weak foundations by driving mini piles into the ground to create a stable foundation. Mini piling is suitable for most foundation types making it a practical and convenient foundation solution.
Why Choose Mini Piling?
Mini piles are simple to install. Therefore, they only take a few days to install causing minimal disruption to your building project.
Our piling contractors have over 40 years of experience in the industry and use a proven, traditional mini process piling process. This includes:
Preparing the ground
Installation the piling
Securing the structure
Cutting the mini piles
Building inspection
Concreting
You can read more about our mini piling process here.
Where Do Basetec Provide Mini Piling In Cheshire?
Chester
Crewe
Macclesfield
Warrington
Knutsford
Wimslow
Ellesmere Port
Runcorn
Widnes
To find out more about our mini piling service, or for a free quotation, contact us today.
WANT A FREE QUOTE?
GET IN TOUCH NOW !
Project Categories
Piling/Mini-Piling Projects