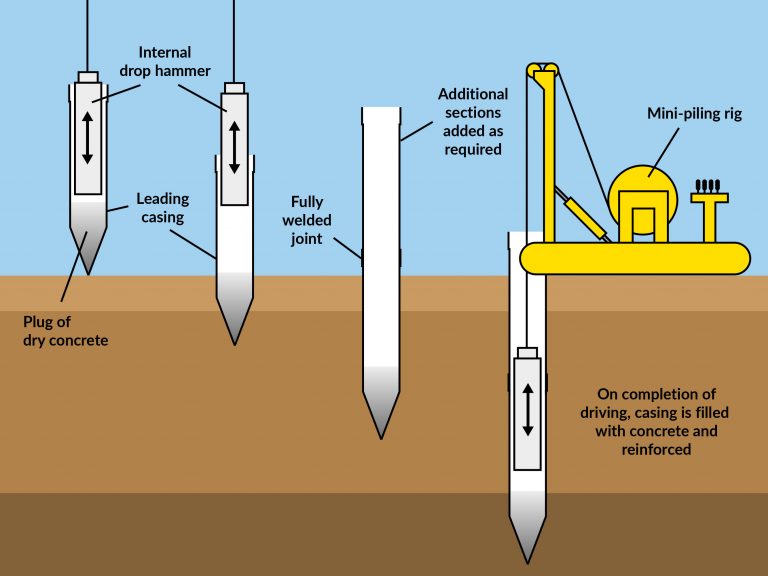 Mini Piling In Merseyside
Basetec Piling's experienced contractors provide mini piling in Merseyside to a range of domestic, commercial and industrial sites.
What Is Mini Piling?
Mini piling is a cost-effective solution for poor ground conditions. By drilling mini piles into the ground, our contractors can provide a stable foundation to support extensions or building structures.
Why Mini Piling?
Installing mini piles is an effective yet simple process and is suitable for most ground conditions. At Basetec Piling, we follow a traditional mini piling process which includes:
Preparing the ground
Installation the piling
Securing the structure
Cutting the mini piles
Building inspection
Concreting
You can read more about the mini piling process here.
Where We Offer Mini Piling In Merseyside
Our piling contractors offer foundation solutions across Merseyside, including:
Liverpool
Haydock
The Wirral
Southport
St Helens
Formby
Bootle
Kirby
To find out more about piling in Merseyside, or to discuss your building project, contact our team.
WANT A FREE QUOTE?
GET IN TOUCH NOW !
Project Categories
Piling/Mini-Piling Projects