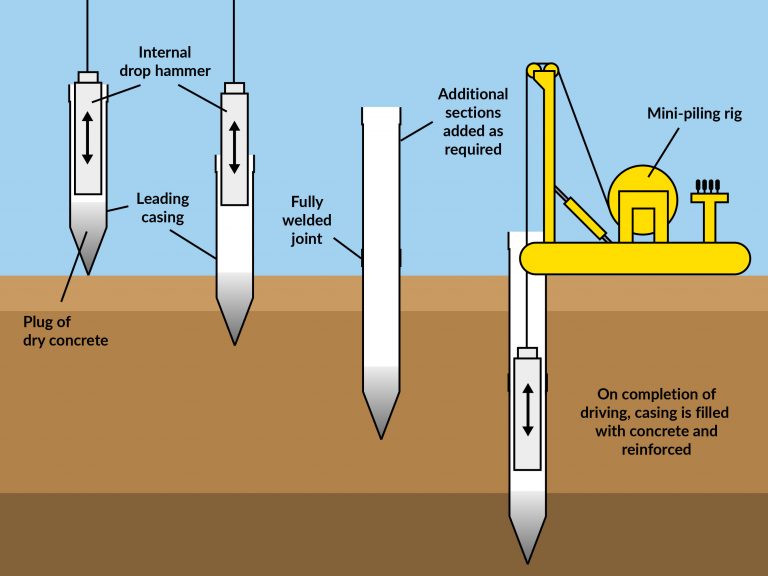 Mini Piling In Lancashire
Our piling contractors offer mini piling in Lancashire to domestic and industrial sites.
About Mini Piling
When mini piles are drilled into an area of ground, a strong foundation for a new building extension is created. Therefore, mini piling is one of the most cost-effective, efficient solutions to poor ground conditions for both industrial and domestic properties.
You can read more about our mini piling projects in Lancashire here.
Why Would You Choose Mini Piling?
When having an extension or building works, your building inspector will let you know if the ground needs piling. Mini piles are an effective solution as they are suitable for most foundations and will causes minimal disruption to your project.
Our contractors offer a traditional mini piling service. This includes:
Preparing the ground
Installation the piling
Securing the structure
Cutting the mini piles
Building inspection
Concreting
If you would like to find out more about our mini piling service, read about the process here.
Where Do you Provide Mini Piling In Lancashire?
Our piling builders work across Lancashire and the North West, including:
Preston
Blackpool
Lancaster
Chorley
Burnely
To find out more about mini piling in Lancashire, contact our piling experts today.
WANT A FREE QUOTE?
GET IN TOUCH NOW !
Project Categories
Piling/Mini-Piling Projects